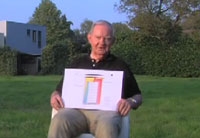 Heeft u een bestaand pand in uw portefeuille, dat u grondig wilt herontwikkelen tot energieneutraal door basisprincipes van bouwfysica toe te passen? Promovendus Ben Bronsema heeft met een uitgebreid  research team een bouwkundig uitgekiend principe ontwikkeld, doorgerekend en getest, en wil dit graag in de praktijk gerealiseerd zien. Een kantoorgebouw van 6-10 verdiepingen met een zuidgevel zou hiervoor het meest geschikt zijn. Zijn principe maakt gebruik van de omgevingsenergie van aardmassa, wind en zon voor een natuurlijke airconditioning. Hiervoor worden o.a. een Klimaatcascade en een Zonneschoorsteen gebruikt.
Bronsema's staat van dienst is indrukwekkend: hij heeft meer dan 50 jaar(!) praktijkervaring in de installatiewereld, waaronder 26 jaar als directeur van Ketel Raadgevende Ingenieurs. En nu is hij aan het promoveren op een oplossing om installatie-opgaven bouwkundig èn esthetisch op te lossen. Voor meer informatie en contact: mail naar bronconsult@planet.nl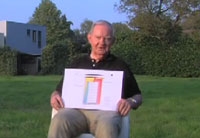 Do you have an existing property in your portfolio, you want to redevelop energy neutral apply Through basic principles of building physics thoroughly?
PhD student Ben Bronsema has developed with an extensive research team a sophisticated architectural principle , costed and tested, and would like to see this implemented in practice.
An office of 6-10 floors with a south facade would be the most appropriate. Its principle uses the ambient energy of earth mass, wind and sun for a natural air conditioning. For this purpose, including a Cascade Climate and Solar Chimney used.
Bronsema's track record is impressive: he has over 50 years experience in the plant world, including as director of Kettle Consulting Engineers 26 years (!). And now he is promoted to a solution for architectural and aesthetic installation tasks to solve. For more information, contact: mail to bronconsult@planet.nl